UPDATE: Planting volunteer registrations for Saturday 26th and Sunday 27th are now exhausted. We may release more tickets in the near future. For now, if you would like to attend Shoots N Roots, please purchase a ticket for $10 and arrive in the afternoon of Sat 26th.
Join us under the Monarto stars as we gather around an open fire and enjoy live music from some incredible South Australian artists.
It's been rumoured for years, and this time it's happening! Our final night of the 2021 Frahns Farm Planting Festival will be accompanied by music, a campfire and camping for our volunteers.
After a day of planting, our heart-warmed spirits will drift into the evening as we enjoy the beautiful sounds of some of Adelaide's most inspired musical storytellers.
It will be cold, so please come prepared to rug-up!
No food or drink facilities will be available onsite, so please BYO dinner and breakfast if camping overnight. Small fuel stoves may be used to heat food and drinks, but no personal fires will be permitted.
We acknowledge that this event will take place on the traditional lands of the Ngarrindjeri people and respect their elders past, present and emerging. We appreciate the Ngarrindjeri people's innate and deep spiritual connection with the land and waters of this region and aspire to work alongside the them in taking care of land and community.
LINE UP – see below for short biographies
• Katie Pomery
• Joe Blake & the Snakes
• Naomi Keyte (with special guests With One Voice Adelaide Choir)
• Bromham
CAMPING
• Camping onsite is available and encouraged! We recommend arriving and setting up camp from 3.00 pm.
• PLEASE COME COMPLETELY SELF SUFFICIENT, including food, water, torches, chairs, tent/camping setup and many blankets.
• NO PERSONAL FIRES will be permitted, but you will be able to bring and use small fuel stoves if required.
• BRING WARM CLOTHES AND BEDDING – overnight temperatures can drop to around 5ºC.
FACILITIES
• Toilet facilities will be provided onsite.
• No food or drink facilities will be available onsite – please BYO dinner and breakfast if staying overnight.
LOCATION
Frahns Farm, Monarto. We will provide you with a more specific location closer to the date.
TICKETS
If you're volunteering to help us at the planting festival then your entry and camping is free. If you're just joining us for the music and camping, tickets are just $10.
ALCOHOL AND DRUGS
This is a family-friendly event and if you decide to bring alcohol, we encourage you to use it responsibly. Please do not bring or consume any illicit substances at this event.
Support
Shoots n' Roots is supported by the Ripple Effect grant and The Rural City of Murray Bridge.
Do you have any questions?
Feel free to get in touch with Tristan at social@bior.org.au
BANDS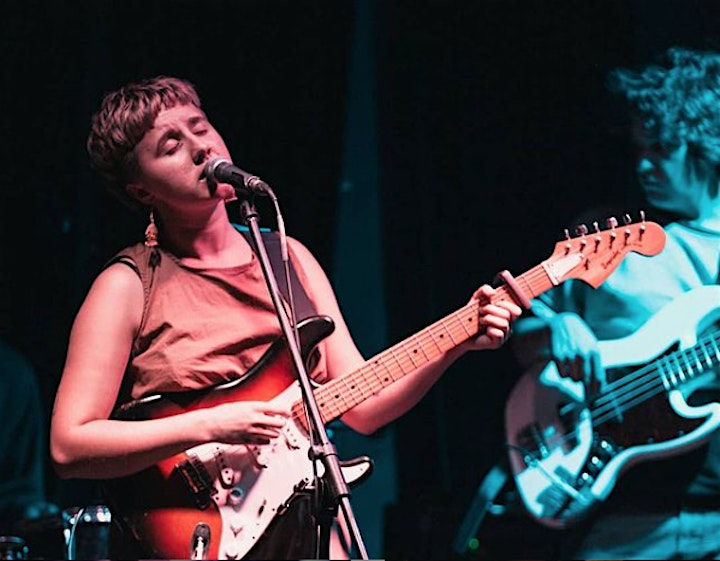 Katie Pomery (click for website)
As metaphors weave around her vocals, and uncomplicated songwriting builds through instrumentation, Adelaide songwriter Katie Pomery places the small things in the big picture. Playing and singing in a variety of groups, from St. Jaques to The Empty Threats, Katie has become ubiquitous with the word community in Adelaide. Through her immersion in the local scene, her warmth and honesty have only strengthened as a songwriter. Built on reflection and introspection, Katie's songs connect to audiences through lived experience and foster spaces for growth. After releasing her latest single 'I Really Love You', and performing at both The Porch Sessions and St. Jerome's Laneway, Katie will be one to watch in 2021.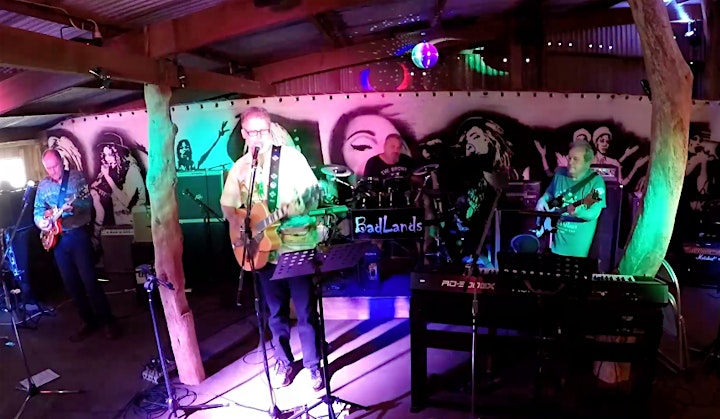 Joe Blake and the Snakes
"Our blues is filtered by the mallee…the heat haze….. twisted mallee trees…where goannas, pythons, wombats, birds and echidnas roam."
From decades playing in blues bands, Joe Blake & the Snakes have combined years of experience to confound those that think that blues is "bland" – "this ain't no bland music" – not when the deep mallee has etched itself into their souls – literally….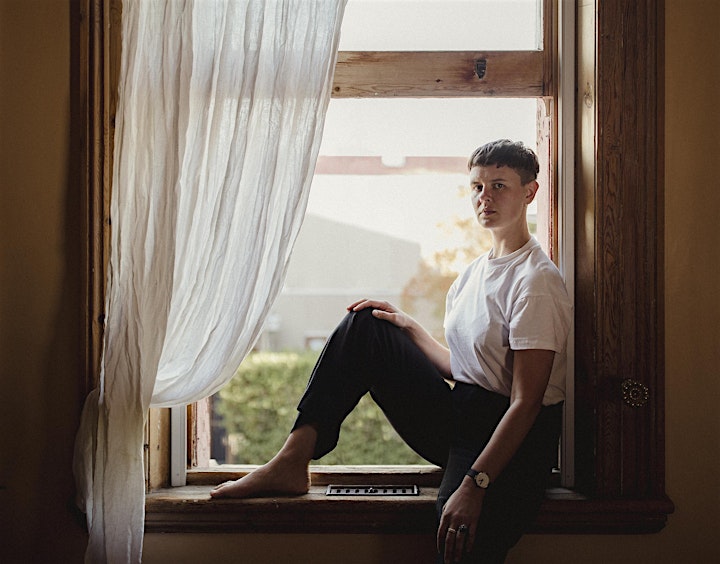 Naomi Keyte (click for website)
Timeless and confessional, Naomi Keyte continues making waves with her distinctive blend of folk and alt-pop music. With a voice that is both gentle and powerful, Naomi will perform songs from her past catalogue as well as a handful of new songs from her forthcoming release.
In 2020, Keyte released her latest single 'Travelling Woman' and won Best Folk (People's Choice) at the 2020 South Australian Music Awards. This follows the 2017 release of her debut album 'Melaleuca', a long string of awards and nominations, and performances at WOMADelaide, OzAsia, Here's to Now and The Basket Range Festival.
"Naomi is one of the country's most ambitious and innovative writers with a unique and highly contemporary take on folk and popular song, and an instinct for weaving stories that are both intimate and expansive" – Max Savage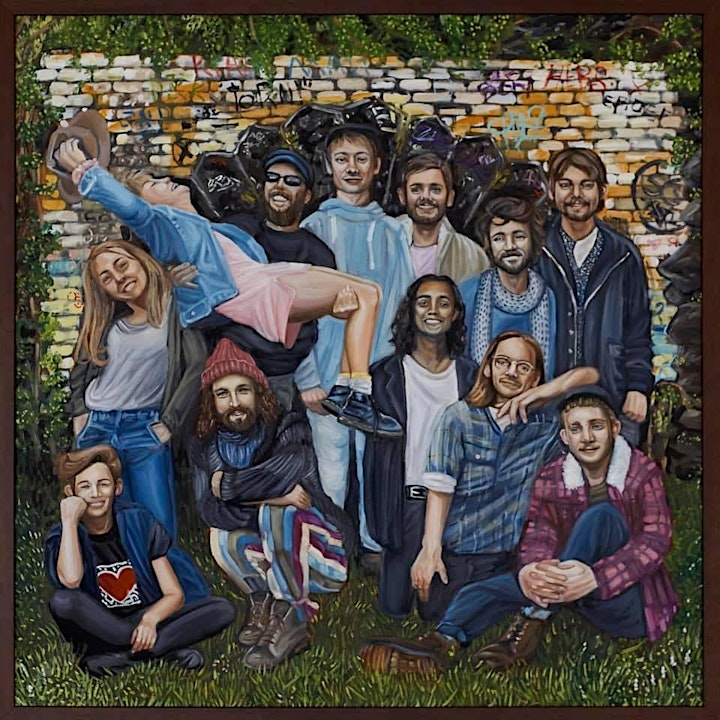 Get ready to dance!
Bromham are an eclectic, 12 piece folk band from Adelaide, Australia that weave their broad range of instruments into one raucous yet harmonious sound. The big band exudes joy with music that emphasises family, community, and equality and a live show that features soaring group vocals and members roaming the crowd.
Bromham have been recently gaining a following nationally, taking their community on the road to festivals like the Illawarra Folk Festival and Fleurieu Folk Festival as well as selling out shows locally and interstate.